The California Natural Resources Agency is pleased to release for public comment its

Draft Guidelines for the Urban Greening Grant Program.
The Urban Greening Program intends to solicit proposals for urban greening and urban forestry projects that reduce greenhouse gas emissions and provide multiple benefits.
This competitive grant program, funded by a $50 Million Specified General Fund appropriation, will give priority consideration to projects located within and benefitting disadvantaged communities.
The public comment period begins November 10, 2021 and ends on December 10, 2021.
Two virtual public hearings will be held:
Click here to access the slide deck for the public hearings.
Written comments may be submitted by email to urbangreening@resources.ca.gov or by U.S. mail to Urban Greening Grant Program, California Natural Resources Agency, 715 P Street, 20th Floor, Sacramento, CA 95814.
All comments submitted within the public comment period will be reviewed and considered.
For questions call (916) 653-2812 or email urbangreening@resources.ca.gov
System for Online Application Review (SOAR)
SOAR Log-in Page
SOAR FAQs
SOAR User Manual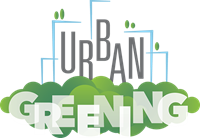 FUNDED BY SPECIFIED GENERAL FUND