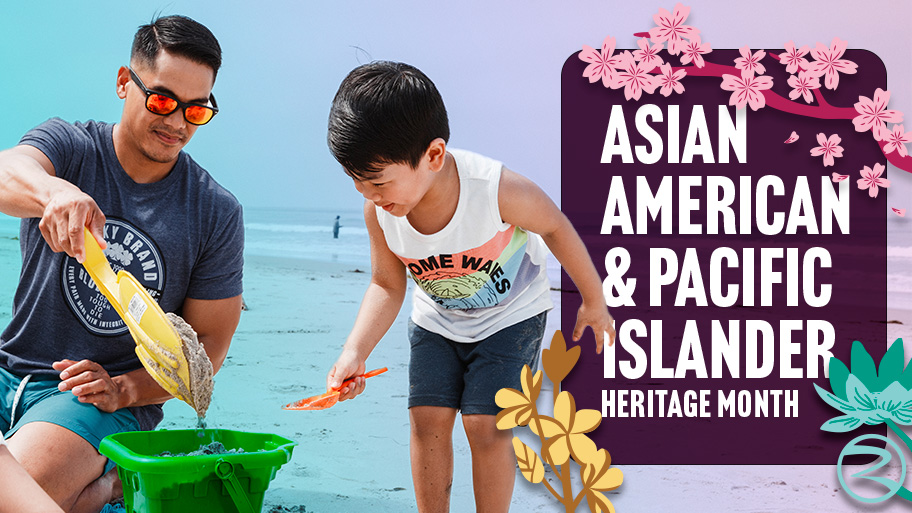 The California Natural Resources Agency (CNRA) and its supporting departments, invite you to celebrate Asian American & Pacific Islander Heritage Month. Through virtual and in-person events, CNRA departments, commissions, and conservancies will be honoring Asian leaders in the environmental field, who work to protect the environment for current and future generations and encourage others to become environmental stewards.
Title: Career Pathways for Asian Americans and Pacific Islanders in State Service
Description: There are meaningful careers in natural resources across the 26 distinct departments, conservancies and boards that make up the Natural Resources Agency. Join us to learn about our new Career Center and how it can help launch a career in public service. Hear from Asian American and Pacific Islander state employees on how they came to work for the state, the work culture and advice they have on a career in public service. This panel will be moderated by CNRA Deputy Secretary for Equity and Environmental Justice Noaki Schwartz.
Title: Revisiting the Past to Reimagine the Future
Description: In this panel, AAPI leaders talk about the significant historical events that shape the Asian American and Pacific Islander experience in California and their plans, hopes and calls to action for the future. The panel is sponsored by the California Department of Fish and Wildlife (CDFW) and will be moderated by Director Chuck Bonham.
When: Thursday, May 11, 2023 from 1:00-2:30 pm
Title:

Secretary Speaker Series on AAPI Leaders and the Future of Natural Resource Stewards

Description:

This AAPI month, join CNRA Secretary Wade Crowfoot for a special Secretary Speaker Series event. This panel will feature AAPI environmental leaders from across the state, who will share their perspectives and priorities on the natural resource and conservation movement.

When: Thursday, May 25, 2023 12:00-1:00 pm
Recording: https://www.youtube.com/watch?v=lFCCG3V6j04
Title: Angel Island State Park Hike and Immigration Station and Museum Tour
Location: Angel Island State Park
Description: This event is limited to state employees only and spaces are limited. Join California Natural Resources Agency Deputy Secretary for Access Katherine Toy, former executive director of the Angel Island Immigration Station Foundation, and State Parks Director Armando Quintero for a special tour of the historic U.S. Immigration Station at Angel Island State Park and the new Angel Island Immigration Museum. The U.S. Immigration Station was built to enforce the Chinese Exclusion Act, which effectively banned all Chinese and later most Asian immigration to the United States for more than 60 years. Detained immigrants carved hundreds of poems into the walls of the detention barracks, which you can still see today. Slated to be demolished, the U.S. Immigration Station was preserved through community-led efforts, designated as a National Historic Landmark, and now features a new museum. After the tour, enjoy a hike around Angel Island State Park, where, on a clear day, you can view five Bay Area bridges.
When: Friday, May 26, 2023 from 11:00 am - 5:30 pm
About AAPI Heritage Month
May is AAPI Heritage Month, honoring the contributions of Asian American and Pacific Islanders to our history, society and culture. This year's theme is "A Seat at the Table," which highlights the AAPI community's advancements and achievements, and calls for their continued equity and inclusion in society. The theme also highlights the importance of family gatherings and sharing meals in Asian and Pacific Islander cultures.
The logo's colors and flowers represent the diversity of Asian and Pacific Islander cultures across the U.S. The lotus flower is a sacred symbol in Hinduism and Buddhism, often symbolizes purity and enlightenment and is found throughout India, Sri Lanka, and Southeast Asia. Cherry blossoms are symbolic of the ephemeral nature of life and are an attraction in numerous countries across Asia, including Japan which celebrates cherry blossom viewing. Plumerias are considered sacred in Southeast Asia, symbolize new beginnings and are used to make leis in many Pacific Islands including Tahiti, Fiji, Samoa, Hawaii, New Zealand, Tonga, and the Cook Islands.