PROPOSAL SOLICITATION OPEN
The California Natural Resources Agency has updated the deadline for proposal submission for the Urban Flood Protection Program. Proposals must be submitted by June 15, 2020 at 5:00 pm.
The California Natural Resources Agency will be accepting proposals for the Urban Flood Protection Grant Program via the System for Online Application Review (SOAR). SOAR can be accessed here.
$92.5 million in awards will be funded by this program in an anticipated two funding cycles. Applicants submitting the most competitive proposals will be invited to participate in the next level of the competitive process, estimated to begin mid-June 2020. Projects must be completed by March 2024 (based on current appropriation information).
CLICK HERE TO ACCESS THE FINAL GRANT GUIDELINES

TECHNICAL ASSISTANCE WORKSHOP SCHEDULE:
NORWALK
February 11, 2020
10:00 am – 1:00 pm
Sproul Reception Center
12239 Sproul Street
Norwalk, CA 90650
Free parking across the street in the
city lot or on the street east of the building
REDDING
February 13, 2020
10:00 am – 1:00 pm
Redding City Hall
Community Room
777 Cypress Avenue
Redding, CA 96001
Free on-site parking

WEBCAST
February 18, 2020
9:00 am – 12:00 pm

Webcast link: https://meet.lync.com/cawater-resources/james.pearce/JB8LH537

Once you click on the link you will need choose "Installl and join with Skype Meetings app (web)".

Webcast Slides: UFP Workshop Presentation

SACRAMENTO
February 18, 2020
9:00 am – 12:00 pm
Natural Resources Building
Redwood Rm #1404-17
1416 Ninth Street
Sacramento, CA 95814
Parking Information:
https://www.cityofsacramento.org/Public-Works/Parking-Services
FREMONT
February 20, 2020
10:00 am – 1:00 pm
Alameda County Water District
Multipurpose Room
43885 S. Grimmer Blvd.
Fremont, CA 94538
Free on-site parking
SAN DIEGO
February 26, 2020
10:00 am – 1:00 pm
Port of San Diego
First Floor Boardroom
3165 Pacific Highway
San Diego, CA 92101
Free on-site parking
IMPERIAL
February 27, 2020
9:00 am – 12:00 pm
Imperial Airport
2nd Floor Conference Room
1101 Airport Terminal
Imperial, CA 92251
Free on-site and street parking
INDIO
February 28, 2020
9:00 am – 12:00 pm
Indio Community Center
Board Room
45871 Clinton Street
Indio, CA 92201
Free on-site parking
FRESNO
March 4, 2020
1:00 pm – 4:00 pm
Hugh Burns State Building
Assembly Room, #1036
2550 Mariposa Mall
Fresno, CA 93721
Metered street parking or metered parking at Water Tower Federal Lot (1100 O St.) or paid parking lot 0.3 miles away at 956 N St.
For material planning purposes, RSVPs are appreciated. Participants can RSVP here or by calling (916) 653-2812 or by e-mailing bondsandgrants@resources.ca.gov.
FORMS AND TEMPLATES:
Project Proposal Checklist
Project Proposal Signature Page Instructions
Sample Cost Estimate (Development) (Word)
Sample Cost Estimate (Development) (Excel)
Sample Cost Estimate (Acquisitions)
Willing Seller Letter Template
Prop 68 Corps Consultation Process
Prop 68 Corps Consultation Form
System for Online Application Review (SOAR)
SOAR Log-in Page
SOAR FAQs
SOAR User Manual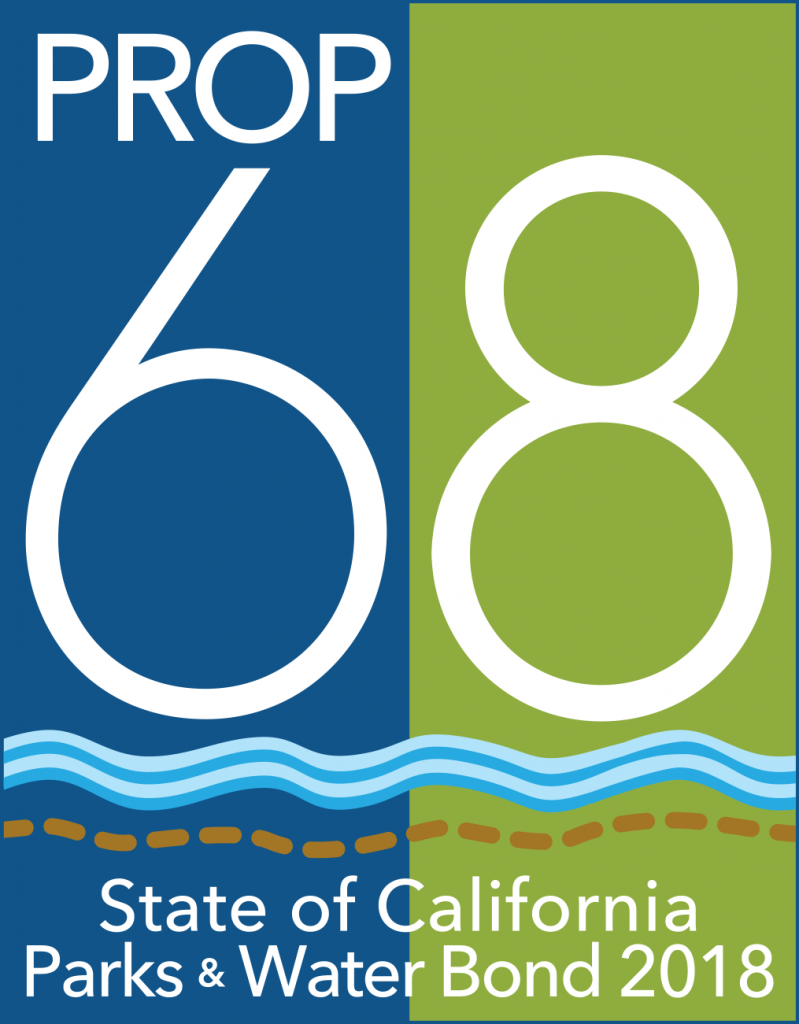 ---