The Monitoring and Stewardship Unit (MSU) has a mission to track and assess the outcomes of natural resources projects using performance-based criteria to inform California's investments in communities and nature.
In the face of more frequent and extreme climate events, the State is working to increase the resiliency of California's communities, natural systems and essential resources. Since 2000, California voters have approved over $30 billion in bond investments to assist in the protection, restoration and management of California's historical, cultural and natural resources. This money alone has been used to fund over 16,000 projects around the state.
To understand the extent that the State's investments in natural resources-related projects are contributing to California's resource management goals, project effectiveness should be monitored and reported into a centralized tracking system. Analyzing these data at project and statewide scales will help inform management and investment decision making to strategically enhance California's highest-need areas.
MSU was created in 2018 to coordinate project information-sharing across California Natural Resources Agency (CNRA) offices and partner agencies. To achieve this purpose, MSU will:
Support the collaboration, coordination, and sharing of information offices under the California Natural Resources Agency.
Promote consistent data collection and data management strategies for future projects.
Compile and aggregate data in an accessible, centralized database.
Inform decision-making for future natural resources investments, policies, and adaptive management strategies.
MSU, with support from an internal IT team and California State University Sacramento, is incorporating stakeholder input into the design of the Resources Agency Project Reporting and Tracking (RAPTR) system, a central database to collect, aggregate, store and analyze project information throughout the project life (see below for more detail).
Gina Ford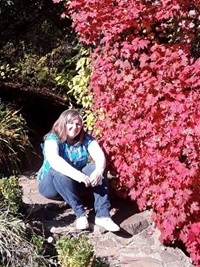 Monitoring and Stewardship Unit Supervisor
916-651-2484
Gina joined MSU in August 2018 as the unit supervisor. As the supervisory scientist, Gina sets strategic goals to achieve MSU's mission of tracking and assessing the outcomes of resources-related projects using performance-based criteria. Gina is a biologist by education and has worked as a scientist for the Natural Resources Agency since 2001. Gina previously worked at the Department of Water Resources (DWR) on projects like DWR's Water Quality Monitoring & Assessment program and at California Department of Fish & Wildlife as the liaison to DWR on the Central Valley Flood Protection Plan and DWR's Conservation Strategy. Gina loves to spend time with her family and dog, and enjoys hiking, fishing or just exploring the outdoors.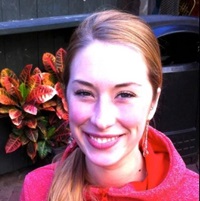 Elea Becker Lowe
Environmental Scientist
916-651-2488
Elea.Beckerlowe@resources.ca.gov
Elea Becker Lowe has worked with MSU as an environmental scientist since its creation in 2018. Her role focuses on determining methods to evaluate the return on investment of the Natural Resources Agency's bond-funded, natural resources projects and developing protocols to enhance the efficiency and effectiveness of these projects over time. Elea previously worked with the Agency's Climate Team to develop policies that help California adapt to a changed and changing climate. Originally from Vermont, and after years spent abroad, Elea made her way to California to earn a master's degree in International Environmental Policy from the Middlebury Institute of International Studies. She's proudly called California her home ever since, spending as much time as possible exploring the western wilderness or playing in her urban garden.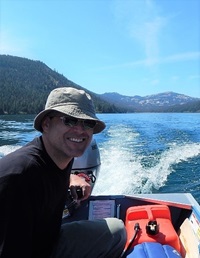 Brad Juarros
Environmental Scientist
916-651-7584
Brad came to MSU in 2018 as an environmental scientist to develop tools and best management practices for grant managers and administrators. Currently, Brad focuses on compiling Natural Resources Agency land acquisitions and associated conservation values via bond and non-bond funded programs . Brad has been with the Natural Resources Agency for the last nine years. Prior to coming to the state agency, he was a restoration ecologist for a mitigation contractor and an environmental planner with the Sacramento County Planning department.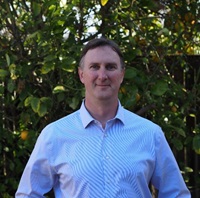 Jim Falter
Environmental Scientist
916-651-2489
Jim joined MSU in July 2019 as an environmental and data scientist to help manage the acquisition, organization and analysis of data pertinent to the stewardship of natural resource assets. Before joining the CNRA, he worked as a marine scientist at the University of Hawaii and then the University of Western Australia studying the impacts of climate change on coral reef communities, usually through a combination of field studies, controlled experiments, and numerical modeling. He also served as an Associate Editor for the journal Limnology and Oceanography. Prior to becoming a marine scientist, Jim earned a BS in Civil and Environmental Engineering from M.I.T. and then an MS and PhD in Oceanography from the University of Hawaii at Manoa. More recently, he earned an MA in Statistics from UC Berkeley and then worked as a data analyst for Kaiser Permanente to broaden his skills as a data scientist. When he isn't working, Jim is usually chasing around his two little children who believe that 'Hop on Pop' is more than just a book, it's a lifestyle.