Accelerating nature-based solutions to achieve California's climate change goals
Our lands are a critical yet underutilized sector in California's critically urgent effort to build a resilient, equitable, and carbon neutral future. Healthy landscapes can sequester and store carbon, limit future greenhouse gas emissions into the atmosphere, protect people and nature from the impacts of climate change, and build resilience to future impacts of climate change. Unhealthy landscapes have the opposite effect – they release more greenhouse gases than they store, worsen climate risks to people and nature, and are more vulnerable to future climate change impacts.
In October 2020, Governor Newsom outlined a comprehensive and results-oriented agenda to expand nature-based solutions across California through Executive Order N-82-20. It called for restoring nature and landscape health to deliver on our climate change goals and other critical priorities, including improving public health and safety, securing our food and water supplies, and achieving greater equity across California.
Senate Bill 27 (Skinner, 2021) requires the California Natural Resources Agency to create a registry for the purposes of identifying and listing projects in the state that drive climate action on the state's natural and working lands and are seeking funding from state agencies or private entities. We will be holding public workshops this fall to inform the develop of the registry. More details and registration links coming soon!
Resources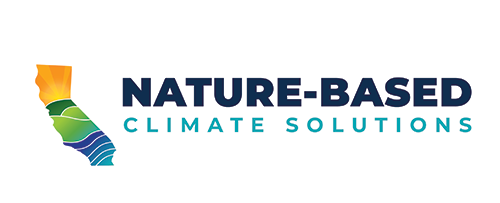 Learn more about the state's plan to achieve 30x30 at California Nature
2021 State Adaptation Strategy
Wildfire and Forest Resilience Action Plan
Strategic Plan to Protect California's Coast and Ocean
January 2021 webinar to learn more about how California plans to deliver on the nature-based solutions Executive Order!