Accelerating nature-based solutions to achieve California's climate change goals
Our lands are a critical yet underutilized sector in California's critically urgent effort to build a resilient, equitable, and carbon neutral future. Healthy landscapes can sequester and store carbon, limit future greenhouse gas emissions into the atmosphere, protect people and nature from the impacts of climate change, and build resilience to future impacts of climate change. Unhealthy landscapes have the opposite effect – they release more greenhouse gases than they store, worsen climate risks to people and nature, and are more vulnerable to future climate change impacts.
In October 2020, Governor Newsom outlined a comprehensive and results-oriented agenda to expand nature-based solutions across California through Executive Order N-82-20. It called for restoring nature and landscape health to deliver on our climate change goals and other critical priorities, including improving public health and safety, securing our food and water supplies, and achieving greater equity across California.
The next meeting of the Expert Advisory Committee will be on March 28 from 12-5. Please register in advance here [Webinar registration | Microsoft Teams] and access the agenda here
This Natural and Working Lands Expert Advisory Committee will support the implement of AB 1757. AB 1757 directs the California Natural Resources Agency and the California Air Resources Board to establish an expert advisory committee to inform and review modeling and analyses for natural and working lands, to advise state agencies on implementation strategies and standardized accounting, and to provide recommendations on addressing barriers to efficient implementation of climate action in natural and working lands.
Materials from the Feb 10 Expert Advisory Committee
Agenda of the Feb 10 Expert Advisory Committee is here.
Recording from the Feb 10 meeting is here.
Learn more about our committee members here.
We are still recruiting tribal representatives for the Committee. Please complete the following solicitation and reach out if you have any questions or comments: https://forms.office.com/Pages/ResponsePage.aspx?id=7qrlnYh3sUCkOMDMyYyHzASVATHUE9NAgTrTOTsiEVpURVRMTk0yVFYwUk5XUUk4Q0NJWVExVE0yMS4u
On December 2, 2022, the California Natural Resources Agency held its first annual Natural and Working Lands - Progress and Priorities listening session to inform the state's update on implementation of the Natural and Working Lands Climate Smart Strategy. Participants provided reflections on progress made in 2022 and priorities for climate action in the natural and working lands sector in 2023. Following the listening session, state representatives from CNRA, CDFA, and CARB provided participants with a
short briefing
and solicited feedback on near-term next steps for AB 1757 implementation.
The California Natural Resources Agency (CNRA) is required by Senate Bill 27 (Skinner, 2021) to create a Carbon Sequestration and Climate Resiliency Project Registry. The Registry is intended to facilitate funding of nature-based and direct air capture projects that deliver on California's climate goals.
CNRA has released a pre-rulemaking document, a Concept Discussion Draft regarding SB 27 implementation for your review. Please submit comments electronically to naturebasedsolutions@resources.ca.gov with the subject line "SB 27 Concept Discussion Draft Public Comment" by May 30, 2023.
The Concept Discussion Draft contains two appendices, Appendix A: Draft Regulation and Appendix B: Illustrative Eligible Projects.
Language services may be provided upon request. To ensure availability of these services, please make sure your request is submitted at least 15 business days prior to the comment period deadline by contacting outreach@resources.ca.gov.
CNRA will be hosting a public workshop on these drafts in the near future. More information on this will be posted in the coming weeks.
In early September 2022, CNRA held two public workshops to gather feedback on the development of the project registry. Please see the following recording of the workshop plenary for more information.
Resources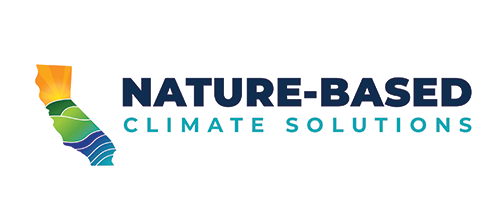 Learn more about the state's plan to achieve 30x30 at California Nature
2021 State Adaptation Strategy
Wildfire and Forest Resilience Action Plan
Strategic Plan to Protect California's Coast and Ocean
January 2021 webinar to learn more about how California plans to deliver on the nature-based solutions Executive Order!