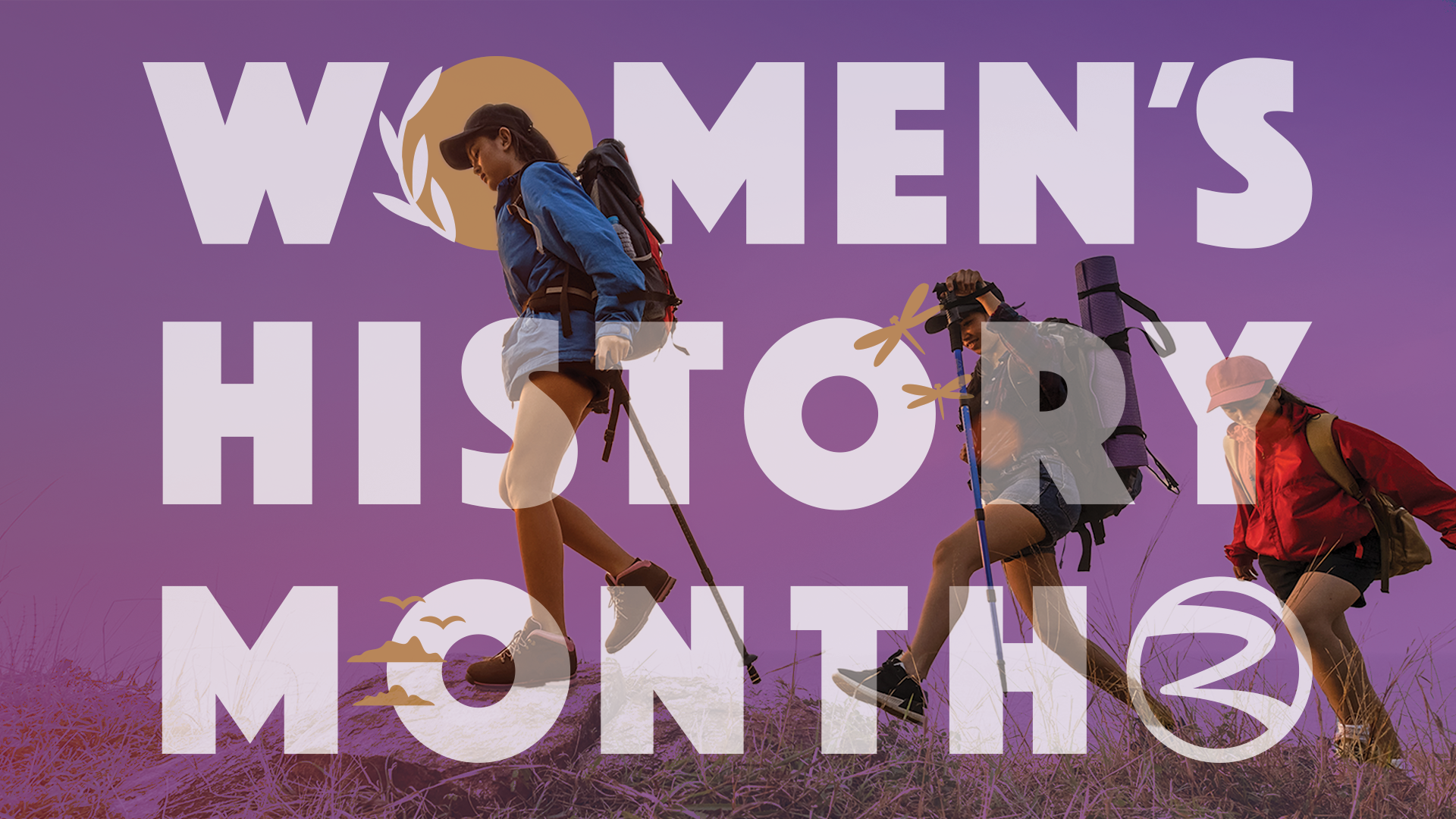 The California Natural Resources Agency (CNRA) and its supporting departments, invite you to celebrate Women's History Month. Through virtual and in-person events, CNRA departments, commissions, and conservancies will be honoring women leaders in the environmental field who use their voices to communicate the importance of nurturing and protecting the environment for the future and to encourage others to become environmental stewards.
In celebration of Women's History Month, our State Parks team are organizing a hike at Folsom Lake State Recreation Area. Join us!
Date: Saturday, March 18
Time: 9:00 a.m.
Location: Folsom Lake State Recreation Area; meet at Beeks Bight parking lot
Directions: Enter through the Granite Bay entrance off Douglas Ave, follow the Park Rd to the small parking lot (google map directions to Beeks Bight are accurate). 38°46'09"N 121°07'57"W
Description: Join State Park Interpreter Nicole Barden on a nature walk exploration to celebrate Women's History Month. We will be looking for wildflowers and other signs of spring. We will also highlight women naturalists who have made a positive impact in the world of natural history and science.
Distance: No more than 3 miles, 2.5 hrs
Type of Hike: 1-mile hike, easy to moderate
RSVP: By COB, Thursday, March 16, to info@parks.ca.gov
Secretary Speaker Series
Title: Leading into the Future: Visionary Women Shaping the Future of California's Coast
Description: For the first time, women are leading all four of California's primary coastal management agencies. Women leaders are also shaping coastal and ocean protections from diverse leadership roles outside government. As we celebrate Women's History Month, we'll talk to these history-makers about this moment and what it means. What is the importance of women leadership in public service? How did these leaders get to where they are now? How do we build stronger networks and pipelines for female leaders across government and public policy? Join us for a candid and uplifting conversation.
When: Tuesday, March 28, 2023 from 12:00 – 1:00 pm
Zoom invite – https://ca-water-gov.zoom.us/webinar/register/WN_7xOORVn7QnCpfs7G-PGDcQ
Save the date: Lunafest – A traveling film festival featuring a powerful and diverse set of women filmmakers that highlight stories that bring us closer together and raise awareness of some of the most pressing issues of today.
Location: 1516 9th Street, Rosenfeld Hearing Room, Sacramento, CA
Time: 10:00 to 12:00
About Women's History
March is Women's History Month, honoring women's contributions and accomplishments to history, society, and culture. The monthlong celebration highlights the courageous efforts of past generations of women, who paved the way and recognizes the dedication and strength of today's women who bring positive change.
The use of the colors purple and gold in the logo originated from the Women's Social and Political Union in the United Kingdom in 1908, and each color has a specific meaning:
Purple: Justice, dignity, and loyalty to the cause
Gold: Hope and a popular color for American suffragists
Green & White: Associated with the movement, symbolizing new beginnings and equality