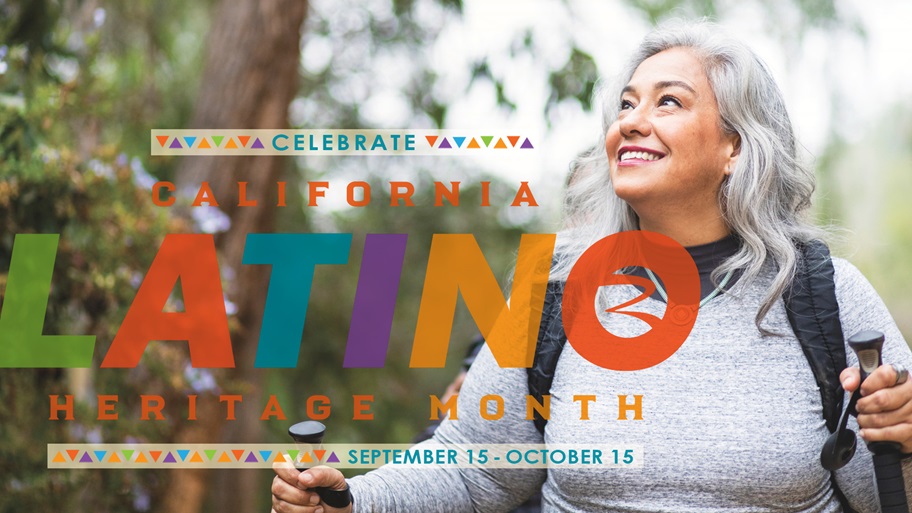 The California Natural Resources Agency (CNRA) and its supporting departments, invite you to celebrate California Latino Heritage Month – Unidos: Inclusivity for a Stronger California. Through virtual and in-person events, CNRA departments, commissions, and conservancies will be honoring Latino leaders in the environmental field who work to protect the environment for current and future generations and encourage others to become environmental stewards.
ABOUT LATINO HERITAGE MONTH
September 15 to October 15 is Latino Heritage Month, which honors, remembers and celebrates the contributions of Latinos in California. This year's theme is Unidos: Inclusivity for a Stronger California, is meant to inspire and celebrate the concept of unity and strength in representation. At 15.6 million, Latino Californians are the state's largest ethnic group with roots that can be traced across the Americas, Indigenous communities of Latin American and Africa, and beyond.
Latino Heritage Month began 55 years ago in 1968. September 15 is a significant date because it is the anniversary of independence for Latin American countries Costa Rica, El Salvador, Guatemala, Honduras and Nicaragua. Mexico and Chile also celebrate their independence days on September 16 and 18, and Dia de la Raza is on October 12.