Accelerating nature-based solutions to achieve California's climate change goals
Our lands are a critical yet underutilized sector in California's critically urgent effort to build a resilient, equitable, and carbon neutral future. Healthy landscapes can sequester and store carbon, limit future greenhouse gas emissions into the atmosphere, protect people and nature from the impacts of climate change, and build resilience to future impacts of climate change. Unhealthy landscapes have the opposite effect – they release more greenhouse gases than they store, worsen climate risks to people and nature, and are more vulnerable to future climate change impacts.
In October 2020, Governor Newsom outlined a comprehensive and results-oriented agenda to expand nature-based solutions across California through Executive Order N-82-20. It called for restoring nature and landscape health to deliver on our climate change goals and other critical priorities, including improving public health and safety, securing our food and water supplies, and achieving greater equity across California.
Solicitation of Application for AB 1757 Natural and Working Lands Expert Advisory Committee Membership
Background
California Assembly Bill (AB) 1757 directs the California Natural Resources Agency and the California Air Resources Board to jointly establish an expert advisory committee that is composed of university researchers, technical assistance providers, practitioners and other experts in the field of climate change and natural and working lands science and management, and Indigenous and environmental justice representatives, to inform and review modeling and analyses for natural and working lands, to advise state agencies on implementation strategies and standardized accounting, and to provide recommendations on addressing barriers to efficient implementation of climate action in natural and working lands.
This expert advisory committee will work towards providing recommendation, guidance, and advice in accordance with the requirements of AB 1757. Deliverables from this committee are to be determined but may include presentations, letters, or report(s) providing advice on the various subjects outlined in AB 1757.
This is a solicitation for applications for individuals that would like to be considered for this expert advisory committee.
Limitations
Applicants must have California specific knowledge and experience and be willing to attend meetings from January 2023 to January 2025. The exact number, duration, and location of meetings has not been determined, but members should expect to travel to Sacramento or another in-person location approximately 4 to 8 times per year.
No state registered lobbyist may serve on the expert advisory committee. Members, or their family members, cannot financially benefit directly from the decisions made by this committee. No current State of California government employee (with the exception of University of California and California State University system employees) may serve on the committee. Membership is limited to the individuals appointed and is non-transferrable. Every member will have to sign a form 700 economic interest statement. This statement makes public any financial interests held by the member.
Attendance Requirements
Attendance is essential to the effective operation of the committee. Committee members must be available for regular meetings meeting(s) between January 2023 through January 2025. The anticipated first meeting of the committee is January 2023. Committee members must also be able to commit time outside of the meetings to participate in the drafting of deliverables.
Committee meetings will be remote until July 1, 2023, after which meetings will be held in-person in Sacramento or at another pre-determined location. Meeting duration will range from half day to full day sessions.
Meetings and members will be subject to Bagley-Keene Opening Meeting Act requirements. These requirements dictate various meeting operations, public comment periods, and communications of committee members between each other and with state staff.
Members will be provided per diem compensation, and when meetings are in-person, members will be reimbursed for travel.
How to Apply
To apply please fill out the online form no later than midnight December 12, 2022.
For more information, please contact Jenn Phillips at jenn.phillips@resources.ca.gov.
The California Natural Resources Agency (CNRA) is required by Senate Bill 27 (Skinner, 2021) to create a Carbon Sequestration and Climate Resiliency Project Registry. The Registry is intended to facilitate funding of nature-based and direct air capture projects that deliver on California's climate goals.
In early September 2022, CNRA held two public workshops to gather feedback on the development of the project registry. Please see the following recording of the workshop plenary for more information.
Resources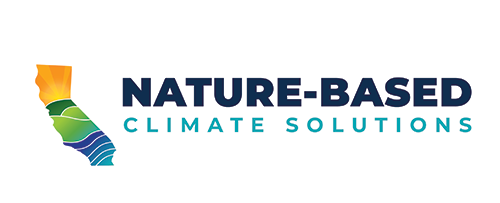 Learn more about the state's plan to achieve 30x30 at California Nature
2021 State Adaptation Strategy
Wildfire and Forest Resilience Action Plan
Strategic Plan to Protect California's Coast and Ocean
January 2021 webinar to learn more about how California plans to deliver on the nature-based solutions Executive Order!