California Water Plan Plenary 2023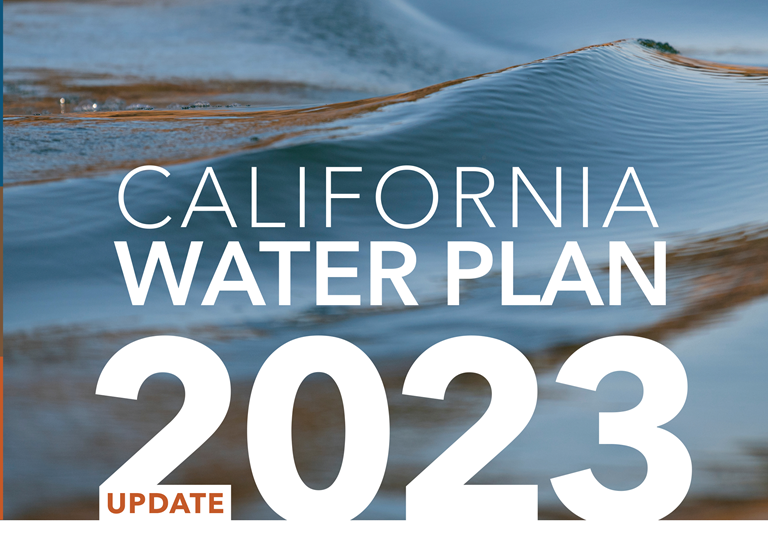 Join us at the California Water Plan Update 2023 (Update 2023) Plenary Meeting in Roseville CA at the Roebbelen Center @The Grounds. The Update 2023 Plenary Meeting is an opportunity for all Californians to learn about the Public Review Draft of Update 2023, and to provide feedback and input at and after the event to help shape the Final Update 2023 that will be published at the end of the year.
Throughout this two-day event, Plenary participants will:
Get an overview and have an opportunity to discuss the Public Review Draft of Water Plan Update 2023 with authors and chapter leads.
Hear from keynote speakers and panels about themes of Update 2023 – Climate Urgency, Watershed Resilience, and Water Equity.
Attend breakout discussions on topics such as Water Balances, Future Scenarios, updated Resource Management Strategies, and Integrating Natural and Built Backbone Infrastructure.
Provide feedback during the event and learn about ways to submit comments on the public review draft after the Plenary Meeting.
All Attendees Welcome!
Registration is free!
Online tickets are available through the start of the event. Parking is free at @TheGrounds parking lot and additional information about accommodations are available on the Eventbrite registration page.
A Plenary Meeting Program and Agenda are available. We look forward to seeing you there or having you join us online.
Zoom Links:
California Water Plan Update 2023 Plenary - Day 1 (9:00 am - 5:00 pm)
California Water Plan Update 2023 Plenary - Day 2 (9:00 am - 4:00 pm)
If you have any questions, you can contact us at cwpcom@water.ca.gov.
Start:
End:
700 Event Center Dr., Roseville, CA, 95678