Urban Greening Grant Program
CONCEPT PROPOSAL SOLICITATION
The California Natural Resources Agency will be accepting concept proposals for the Urban Greening Grant Program from January 8, 2019 through February 28, 2019. Approximately $19.0 million in awards will be funded by this program through the Greenhouse Gas Reduction Fund. Applicants submitting the most competitive proposals  will be invited to participate in the next level of the competitive process, anticipated Spring 2019.
Program guidelines can be found HERE.
Technical Assistance Workshops will be held as follows:
January 18, 2019
1:30 pm – 4:30 pm
SACRAMENTO
CAL/EPA
Sierra Hearing Room
1001 I Street
Sacramento, CA 95812
Parking Information
January 18, 2019
1:30 pm – 4:30 pm
WEBCAST
To access the webcast go to  https://video.calepa.ca.gov/. The audio and visual links to the webcast will become active approximately 15 minutes before the start of the meeting.

January 24, 2019
1 pm – 4 pm
HUNTINGTON PARK
Salt Lake Park
3401 E. Florence Avenue
Huntington Park, CA 90255
Free On-Site Parking Available

January 31, 2019
1 pm – 4 pm
SANGER
City of Sanger
City Council Chambers
1700 7th Street
Sanger, CA 93657
Free On-Site Parking Available

February 4, 2019
10 am – 1 pm
OAKLAND
Oakland City Hall
Hearing Room 4
1 Frank Ogawa Plaza
Oakland, CA 94612
Paid Street Parking and Garages Available. Accessible via Public Transportation.

February 11, 2019
1 pm – 4 pm
POMONA
City of Pomona
City Council Chambers
505 S. Garey Avenue
Pomona, CA 91767
Free On-Site Parking and Paid Parking Available
Due to the interactive format of the workshops, participants are encouraged to attend the workshop in person to benefit from the networking opportunities and access to technical assistance. If you cannot attend, you may view the presentation slides here. The webcast will NOT be recorded.
RSVP (recommended) using the following link: https://goo.gl/forms/9XlViUbXu2RgMZ6o1
OR at (916) 653-2812 OR at urbangreening@resources.ca.gov
SUBMIT CONCEPT PROPOSALS ONLINE BEFORE 5 PM, FEBRUARY 28, 2019
System for Online Application Review (SOAR)
SOAR Log-in Page
SOAR FAQs
SOAR User Manual
FORMS AND TEMPLATES
Concept Proposal Checklist
Signature Page
Sample Cost Estimate
ADDITIONAL RESOURCES
Urban Green Grant Program Guidelines
Priority Populations Mapping Tool
i-Tree Streets
i-Tree Planting
Co-Benefit Assessment Methodologies
Water Use Classification by Landscape Species (WUCOLS)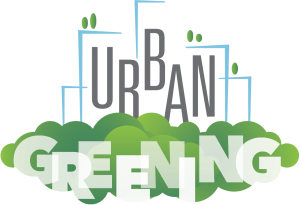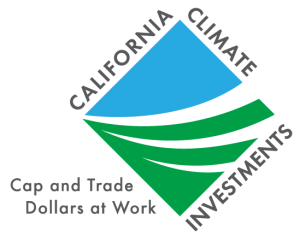 FUNDED BY CALIFORNIA CLIMATE INVESTMENTS
---
Quick Links
Grant Program Updates and Solicitations
System for Online Application Review (SOAR)
References for Grantees
Subscribe
Staff
Primary Phone Number
Chief
Program Managers
Grant Administrators