Urban Greening Grant Program
ROUND TWO SOLICITATION OPEN
The California Natural Resources Agency is pleased to announce the open solicitation period for the Urban Greening Grant Program! The Guidelines include information to assist in preparing an application for funding.  Please be sure to read these Guidelines, Application and Forms in their entirety for important information on project eligibility, evaluation criteria, and submission requirements. GUIDELINES AND APPLICATION ARE AVAILABLE FOR DOWNLOAD HERE.
ONLINE APPLICATION DEADLINE: APRIL 11, 2018, 5 p.m. 
TECHNICAL WORKSHOP SCHEDULE
Applicants are strongly encouraged to attend one of the eight workshops. Each workshop will include a formal presentation and breakout sessions designed to provide help and guidance in preparing grant applications.
February 14, 2018
9 am – 12 pm
SACRAMENTO
Resources Building Auditorium
1416 9th Street, 1st Floor
Sacramento, CA 95814
Parking Information: http://www.cityofsacramento.org/Public-Works/Parking-Services
February 15, 2018
11 am – 2 pm
LYNWOOD
Lynwood Civic Center Complex
Bateman Hall
11331 Ernestine Avenue
Lynwood, CA 90262
Free On-Site Parking Available
February 22, 2018
1 pm – 4 pm
INDIO
Indio Community Center
45-871 Clinton Street
Indio, CA 92201
Free On-Site Parking Available
February 27, 2018
10 am – 1 pm
OAKLAND
Greenlining Institute
360 14th Street
Oakland, CA 94612
Paid Street Parking and Garages. Accessible via Public Transportation.
March 2, 2018
11 am – 2 pm
VISALIA
City of Visalia
City Council Chambers
707 W. Acequia Avenue
Visalia, CA 93291
Free On-Site Parking Available
March 5, 2018
11 am – 2 pm
REDDING
Redding City Hall
Community Room
777 Cypress Avenue
Redding, CA 96001
Free On-Site Parking Available
March 8, 2018
11 am – 2 pm
SAN DIEGO
San Diego Unified Port District
Don L. Nay Administration Building
First Floor Training Room
3165 Pacific Highway
San Diego, CA 92101
Free On-Site Parking Available
March 12, 2018
9am-12pm
ONTARIO
DeAnza Community and Teen Center
1405 S Fern Avenue
Ontario, CA 91762
Free On-Site Parking Available
RSVP's are appreciated; please click here or call (916) 653-2812 to RSVP.
Participants are encouraged to attend the workshop in person to benefit from the networking opportunities and access to technical assistance. Presentation Slides from the workshop are available below.
Resources and Tools
Quantification Methodology Overview Video
Quantification Methodology and GHG Emission Reduction Calculator: https://arb.ca.gov/cc/capandtrade/auctionproceeds/quantification.htm
i-Tree Streets: https://www.itreetools.org/
i-Tree Planting: https://planting.itreetools.org/
Disadvantaged and Low-Income Community Map: https://www.arb.ca.gov/cc/capandtrade/auctionproceeds/lowincomemapfull.htm
Technical Workshop Presentation Slides
Forms and Templates
Project Permit Approval Status

FUNDED BY CALIFORNIA CLIMATE INVESTMENTS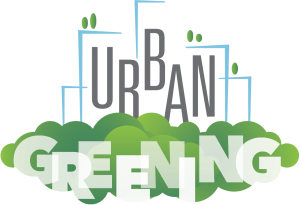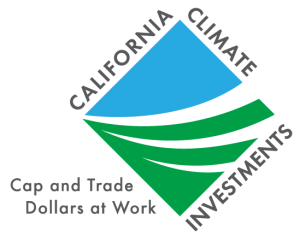 ---
Quick Links
Grant Program Updates and Solicitations
System for Online Application Review (SOAR)
References for Grantees
Subscribe
Staff
Chief
Program Managers
Grant Administrators