Recreational Trails and Greenways Grant Program
*PROPOSAL SOLICITATION OPEN*
The California Natural Resources Agency will be accepting proposals for the Recreational Trails and Greenways Grant Program from August 20 through October 11, 2019 via the System for Online Application Review (SOAR).
$27.7 million in awards will be funded by this program. Applicants submitting the most competitive proposals will be invited to participate in the next level of the competitive process, anticipated for mid-late December 2019. Projects must be completed by March 2024 (Project completion based on current appropriation information).
CLICK HERE TO ACCESS THE FINAL GRANT GUIDELINES
TECHNICAL ASSISTANCE WORKSHOP SCHEDULE:
For material planning purposes, RSVPs are appreciated. Participants can RSVP HERE or by calling (916) 653-2812 or by e-mailing bondsandgrants@resources.ca.gov.
REDDING
Friday, September 13, 2019
10:00 am – 1:00 pm
Redding City Hall
Civic Center Community Room
777 Cypress Avenue
Redding, CA 96001
Free on-site parking
HUNTINGTON PARK
Monday, September 16, 2019
10:00 am – 1:00 pm
Salt Lake Park
3401 E. Florence Avenue
Huntington Park, CA 90255
Free on-site parking
EL CAJON
Tuesday, September 17, 2019
10:00 am – 1:00 pm
El Cajon Police Department
Community Room
100 Civic Center Way
El Cajon, CA 92020
Free on-site parking
RICHMOND
Thursday, September 19, 2019
10:00 am – 1:00 pm
City of Richmond
City Council Chambers
440 Civic Center Plaza
Richmond, CA 94804
Free on-site and street parking, information here.
PALM DESERT
Monday, September 23, 2019
1:00 pm – 4:00 pm
Coachella Valley Association of Governments
Conference Room, Suite 115
73710 Fred Waring Drive
Palm Desert, CA 92260
Free on-site parking
IMPERIAL
Tuesday, September 24, 2019
9:00 am – 12:00 pm
City of Imperial
City Council Chambers
220 West 9th Street
Imperial, CA 92251
Free on-site parking
SACRAMENTO
Wednesday, September 25, 2019
9:00 am – 12:00 pm
Cal/EPA
Coastal Hearing Room
1001 I Street
Sacramento, CA 95812
Parking Information:
https://www.cityofsacramento.org/Public-Works/Parking-Services
WEBCAST
Wednesday, September 25, 2019
9:00 am – 12:00 pmTo access the webcast go to https://video.calepa.ca.gov/.The audio and visual links to the webcast will become active approximately 15 minutes before the start of the meeting.
SANGER
Thursday, September 26, 2019
1:00 pm – 4:00 pm
City of Sanger
City Council Chambers
1700 7th Street
Sanger, CA 93657
Free on-site parking
FORMS AND TEMPLATES:
Project Proposal Checklist
Project Proposal Signature Page Instructions
Sample Cost Estimate (Development)
Sample Cost Estimate (Acquisition)
System for Online Application Review (SOAR)
SOAR Log-in Page
SOAR FAQs
SOAR User Manual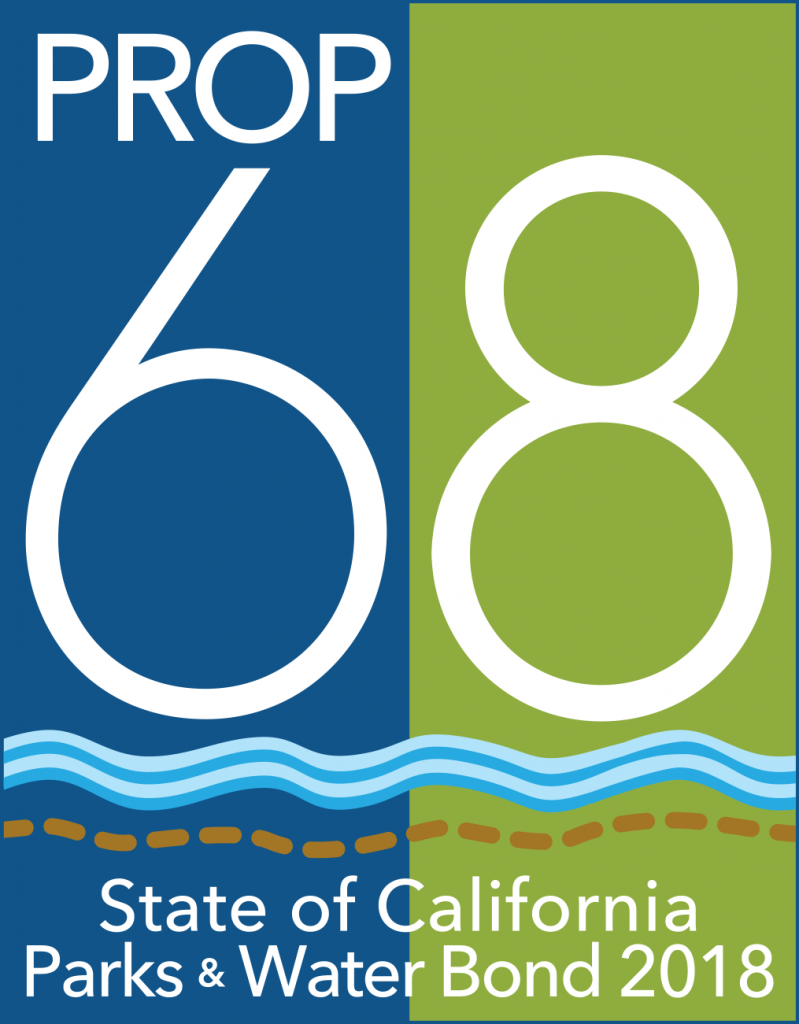 ---
Quick Links
Grant Program Updates and Solicitations
System for Online Application Review (SOAR)
References for Grantees
Subscribe
Staff
Primary Phone Number
Chief
Program Managers
Grant Administrators
Grants Support