Carpinteria State Beach Dune Restoration
California State Parks recently completed the Carpinteria State Beach Dune Restoration Project with strong inter-departmental cooperation with the California Conservation Corps. The project included vegetative restoration, a dune boardwalk, and interpretive elements. The boardwalk provides beach access to users with limited physical abilities for the first time. Although the dunes are beautiful, they have been a major physical barrier for people with limited physical abilities to see the ocean.  Now the boardwalk provides both view shed to the ocean and beach accessibility via the rubber mat system.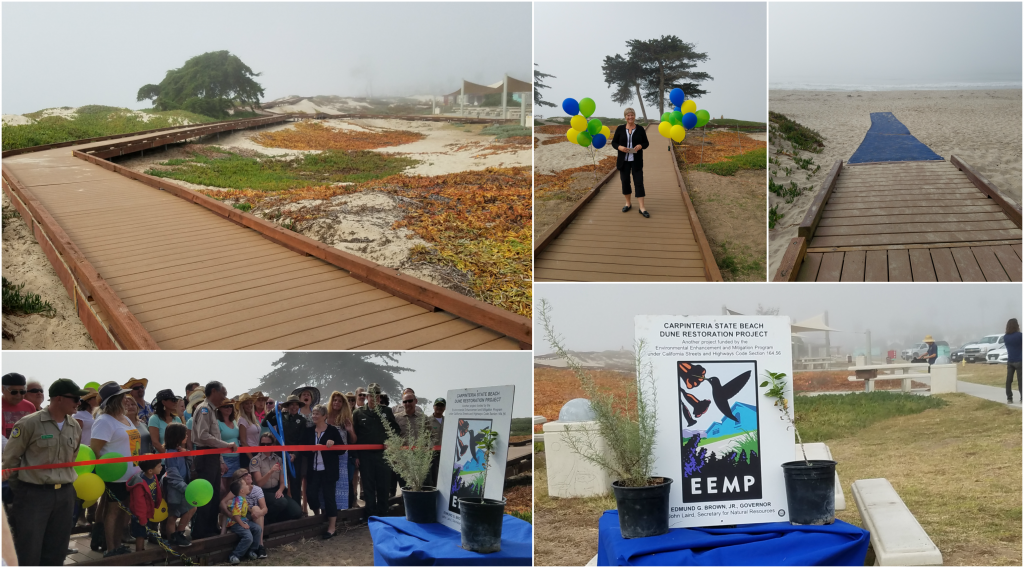 This project was funded via the Environmental Enhancement and Mitigation Program.
---
Quick Links
Grant Program Updates and Solicitations
System for Online Application Review (SOAR)
References for Grantees
Subscribe
Staff
Primary Phone Number
Chief
Program Managers
Grant Administrators